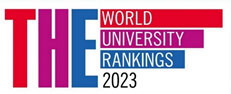 Hacettepe University ranked 60th as the only Turkish university in THE 2023 Impact Rankings under the main title of Sustainable Development Goal 5 - Gender Equality.
Times Higher Education (THE), the world university ranking organization, developed the "Impact Ranking" system which assesses the strategies, policies and practices of universities in accordance with the United Nations Sustainable Development Goals (SDGs).

In THE 2023 Impact Rankings, our university has achieved the distinction of being the only university from Turkey to break into the top 100, ranking 60th out of 1081 universities from 106 countries under the main category of Gender Equality (SDG 5).
As HUWRIC, we will continue our work on gender equality under the auspices of Hacettepe University with faith and determination, with the effort to raise our target even higher each year.

For detailed information:
The Impact Rankings official web site:
https://www.timeshighereducation.com/rankings/impact/2023/gender-equality?page=2
You can access our research article titled "They taught us not only our rights as women, but also how to live." Gender-based violence and empowerment experiences of Syrian women in Turkey and the role of women and girls safe spaces: A qualitative study" from the links below.
https://www.tandfonline.com/doi/full/10.1080/07399332.2021.1975120
HÜKSAM-HUWRIC organized a webinar in collaboration with Research for Health in Conflict - MENA (R4HC-MENA) The Women Leaders in Health and Conflict initiative on the 25th of May, 2021. Professor Ayşe Akın, who is now the Director of Woman – Child Health and Family Planning Research and Implementation Center (BÜKÇAM), faculty member at Başkent University, Faculty of Medicine, Public Health Department and was the founding director of HÜKSAM, gave a speech on "Women's Leadership in Reproductive Health and Rights: Sharing Turkish Experiences."


The webinar, in which Professor Akın reflected on her working experiences in reproductive health, advocating for the rights of women, establishing the HÜKSAM and the challenges and opportunities this career path has offered, can be reached from the Youtube channel https://www.youtube.com/watch?v=WaVqjzF2mmY&ab_channel=ConflictandHealthResearchGroup. In addition to that, the blog post of the event can be accessed at https://r4hc-mena.org/2021/05/31/womens-leadership-in-sexual-and-reproductive-health-rights-sharing-turkish-experiences/ .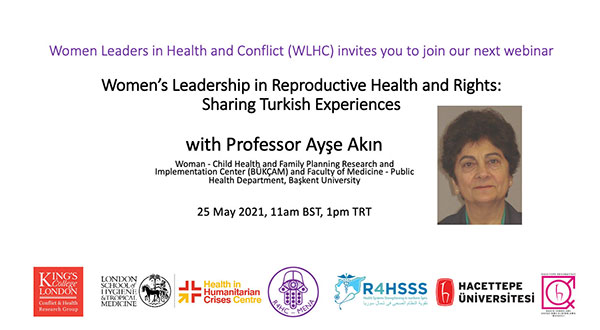 "The Research on Specialized Needs of Women Health Workers in the COVID-19 Pandemic" conducted by Hacettepe University Women's Research and Implementation Center (HUWRIC) in collaboration with the United Nations Population Fund, UNFPA Turkey has been released. The research draws attention to the experiences and needs of women health workers, which constitute 70% of the health workers globally, during the pandemic.
https://turkey.unfpa.org/en/news/our-research-needs-women-health-workers-covid-19-pandemic-out
Women Empowering Together short film...
"Women Empowering Together" activity was held on the 20th of June, 2019...
Determining the Needs of Syrian Women Applying to Women's Health Counselling Centres Related to Services in Reproductive Health and Gender-Based Violence Survey Report has been published...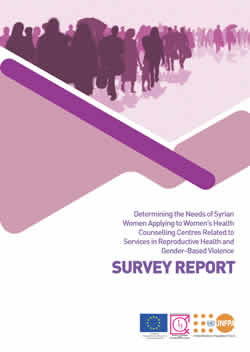 From Syria to Tukey: Being a Woman" book has been published...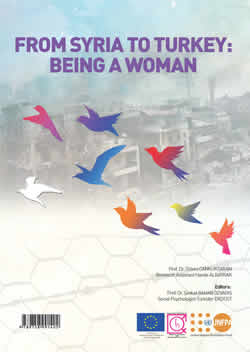 "Women Empowering Together" Digital Stories... (At each digital story, subtitles in Turkish, Arabic and English, can be switched on from the "cc" symbol located at the bottom-right corner of the video)
'Cultural Sensitivity and Living Together' book has been published...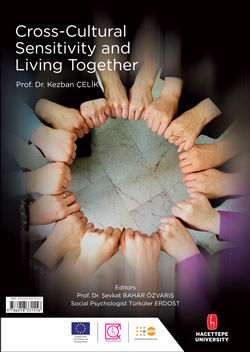 Strengthening Access to Sexual and Reproductive Health and Sexual and Gender Based Violence Services for Syrian and Other Refugees thru Women and Girl Safe Spaces (WGSS)/Women Health Counselling Units Project
"Women and Gender Studies" Master's Program with thesis has been carried out by Hacettepe University, Institute of Social Sciences, Department of Sociology since 2012-2013 academic years. Please click here to access the Programme.